Regular price
$12.99 USD
Sale price
$10.99 USD
Unit price
per
Sale
Sold out
Share
These illustrated, easy-to-understand Get Ready for School Picture Magnets are the perfect way to help your Preschooler remember their daily tasks for Getting Ready for School.  No more forgetting to put on shoes and socks!  These magnets are thoughtfully designed to make the morning routine engaging and exciting for your preschooler.
With a variety of colorful and interactive images, these magnets provide visual prompts and examples of essential tasks to prepare for school. From getting dressed to brushing teeth, these magnets turn the morning routine into a fun and educational experience.
Watch as your preschooler eagerly takes charge of their morning routine, learning valuable skills like time management and personal care. These Get Ready for School Picture Magnets from Jennakate create a positive and empowering environment where your child can gain confidence and independence.
Order your set of Get Ready for School Picture Magnets for Preschoolers now and unlock the transformative power of preparing your child for a successful day at school. Let them discover the joy of being self-sufficient and embrace the excitement of starting their day with confidence and readiness.
A great add-on for the Preschool Magnetic Chore Chart Kit.
Includes:
10 Illustrated Task Magnets
1.25" Diameter
**Chore Chart Kit NOT Included
Ages 3 & up
View full details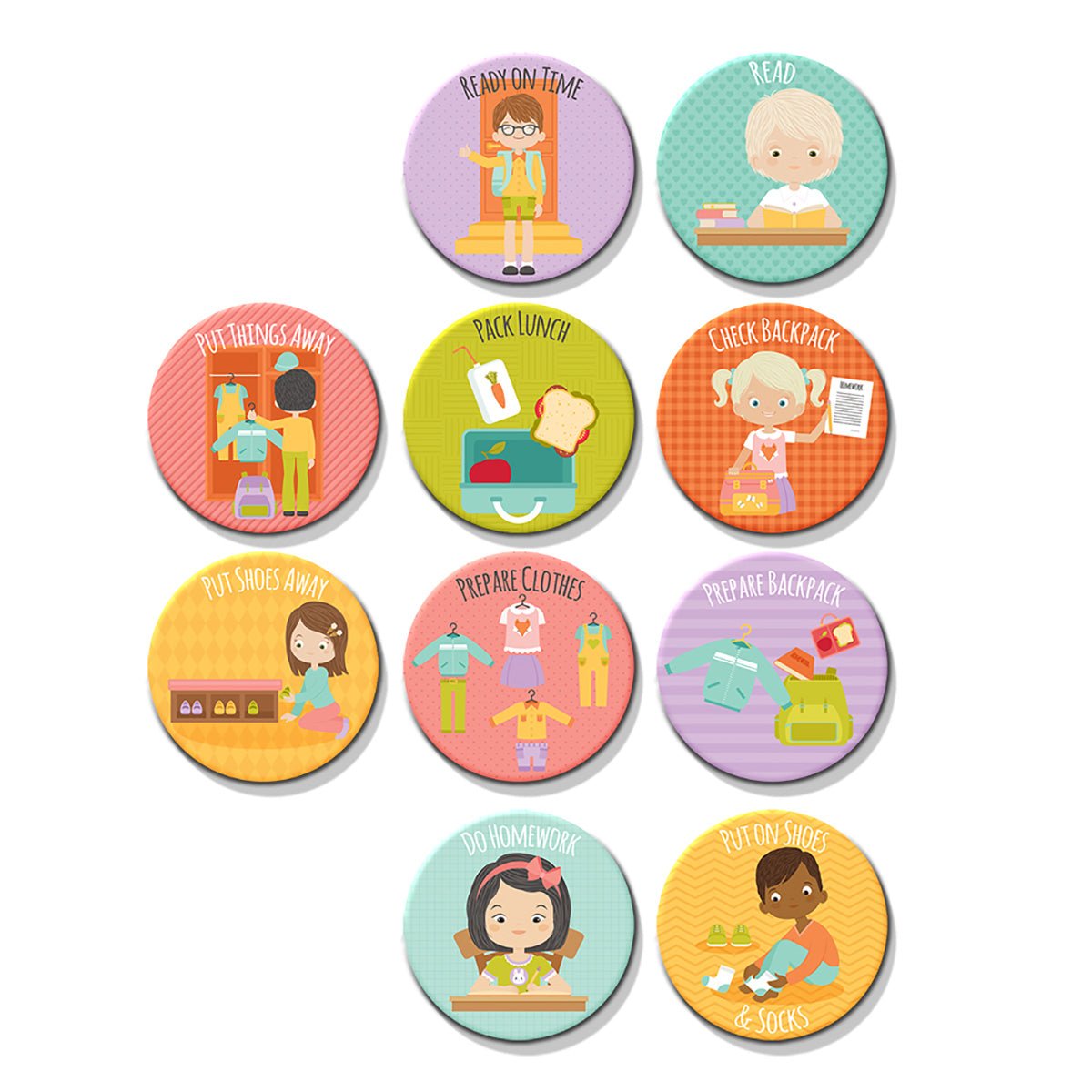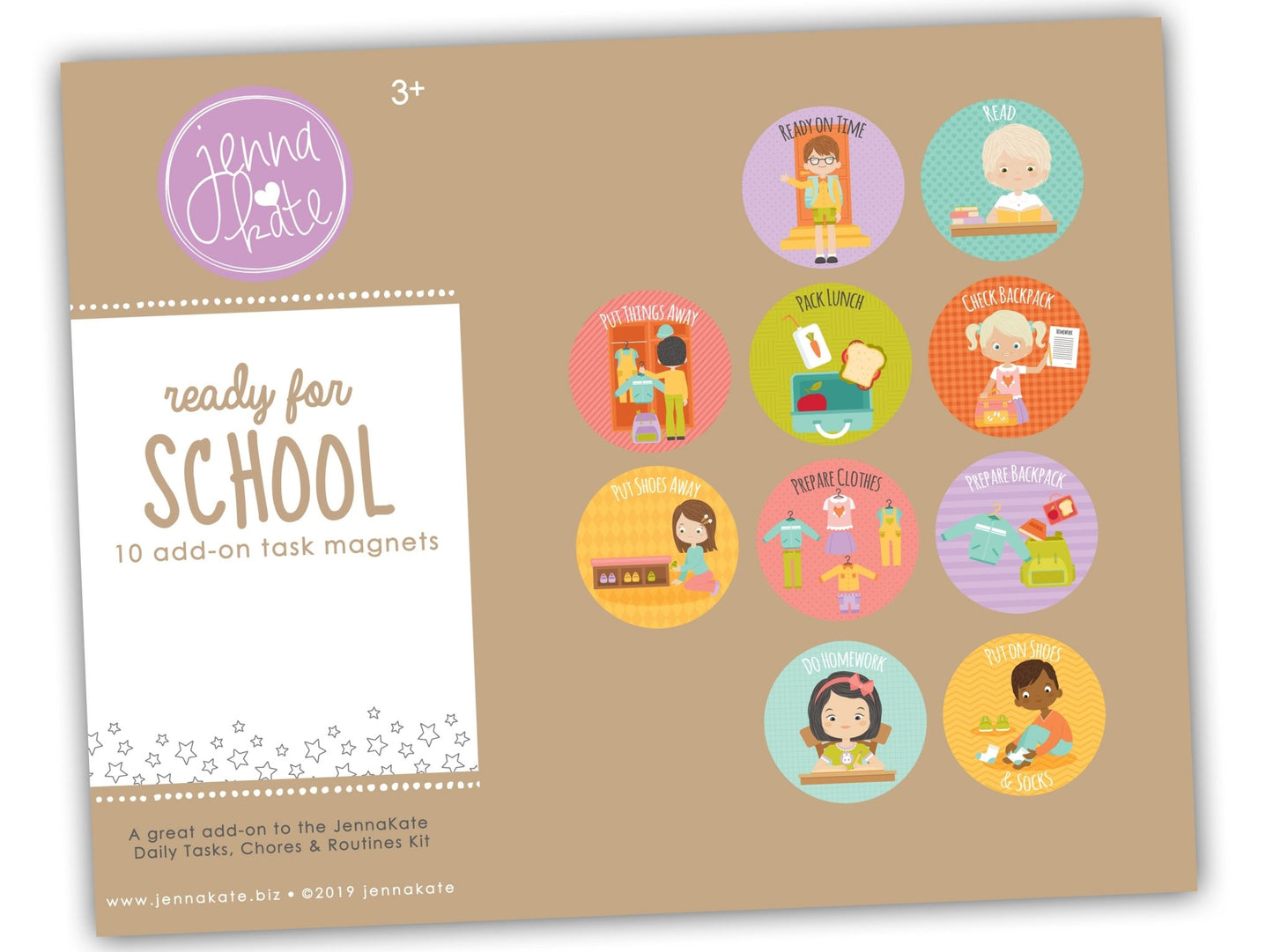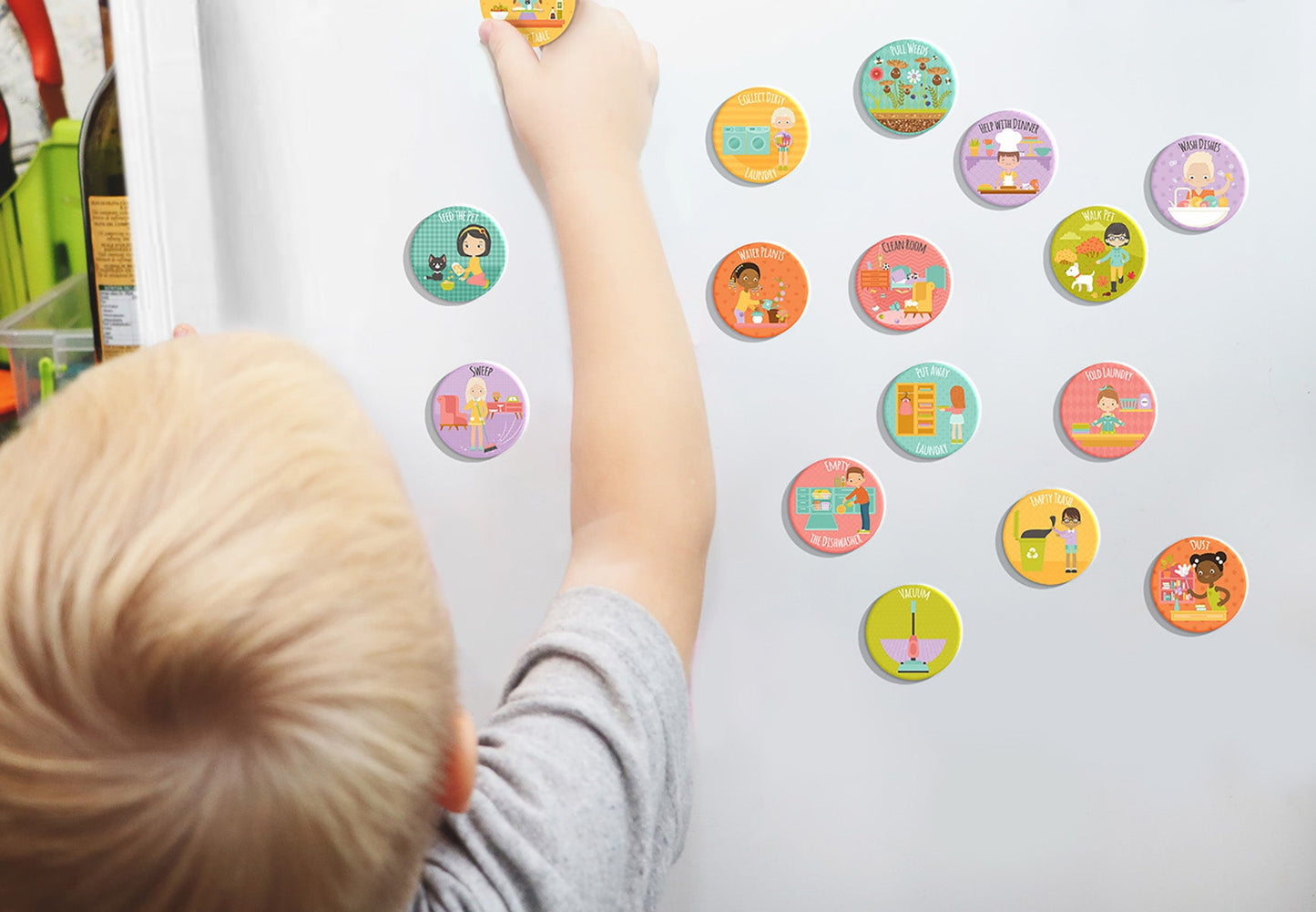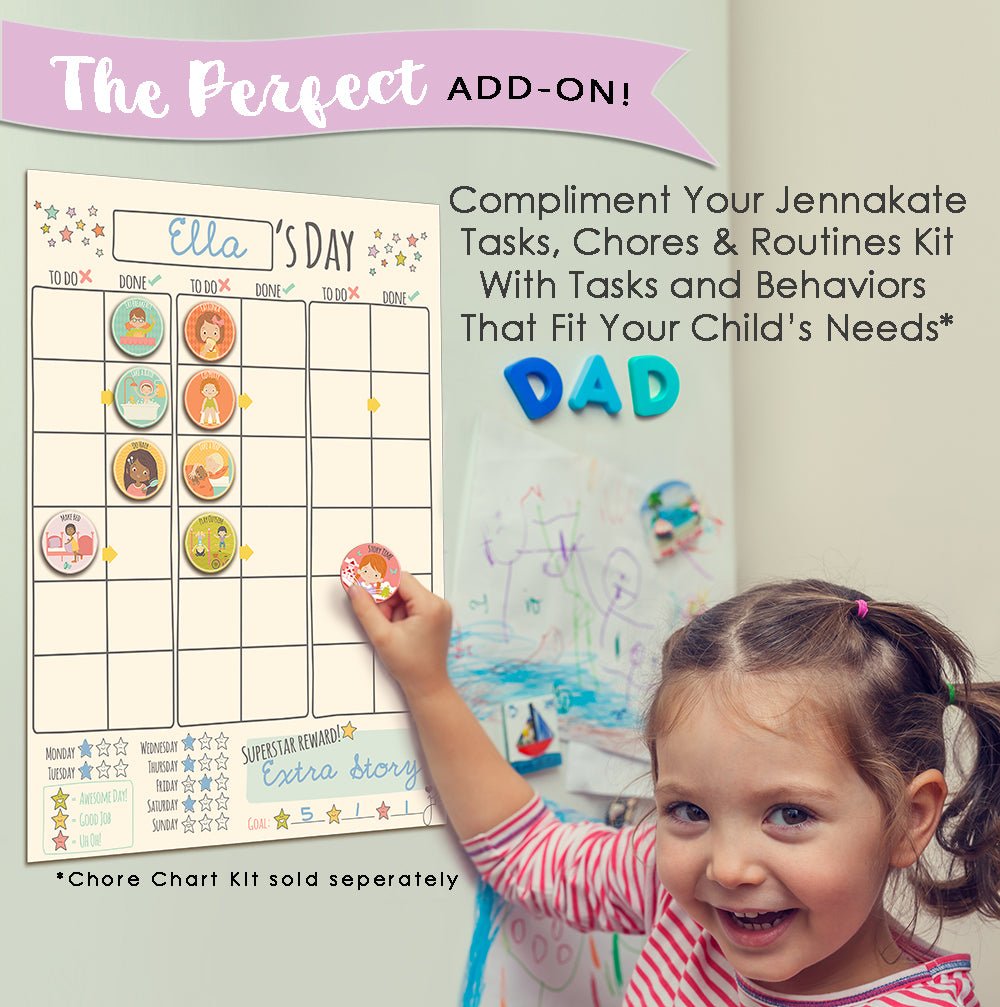 It's great love it and my daughter hasn't had to be reminded of what to do in the morning routines for school.
Shipping

All orders placed M-F are shipped within 24 hours from the time the order was placed except holidays.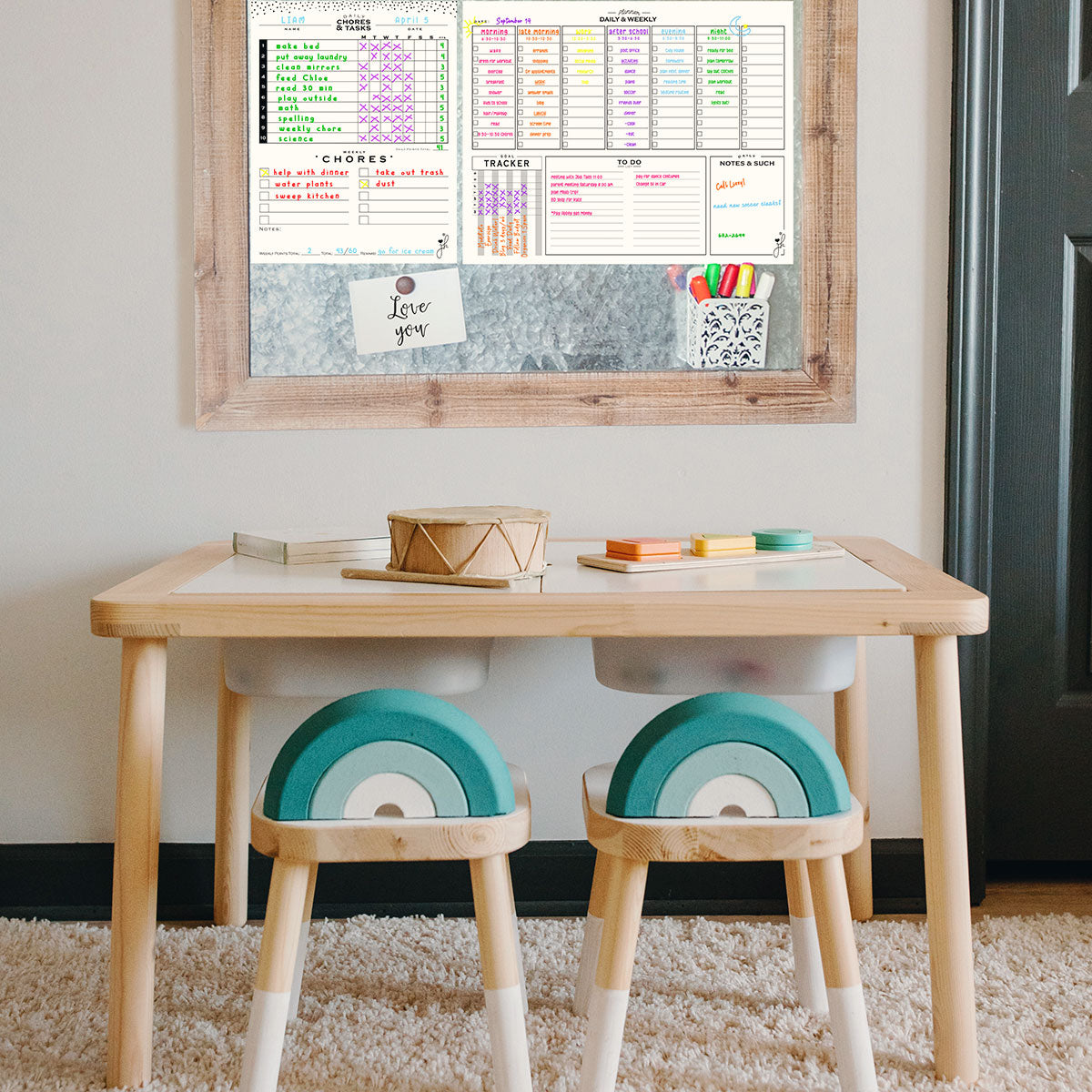 Choose Your Style
All of our charts are designed with the beauty of your home in mind. Select a collection that fits your style and personality.